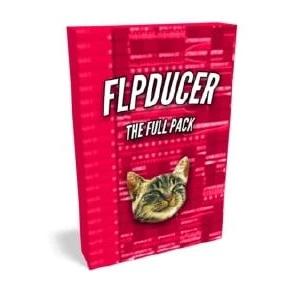 THE FLP MEGA PACK (2021) (44 FLPs with samples)
Regular price $9.95 $9.95 Sale
44 FLPs. 8 EDM styles. All you need to get started with your next track.
Get this pack now to take your music to the next level!
Imagine owning a FLP pack that allows you to produce Future Bounce, Tropical House, Progressive House, Future Bass and many more like a pro. Noice.
This pack is updated monthly with new FL Studio projects.
Stay up-to-date with current styles! You will get a notification when a new version is available (for free). 
Listen to the Demos:
Future House Like Don Diablo:
Tropical House:
FLPs included in this pack:
5 MINUTES CHALLENGE 1
10 SOUNDS CHALLENGE
CHEAT CODES STYLE
CHRISTMAS SONG CHALLENGE (feat. Luigy)
COLLAB BRO? (DEX)
COLLAB BRO? (DREAMS)
COLLAB BRO? (SJRD)
COLLAB BRO? (Tropic Wave)
DA NINJAZ CHALLENGE (HIP HOP)
DOVE LOVE feat. Trash Dove and Lily
EMINEM BEAT
FUTURE BOUNCE FLP (feat. Zen World)
FUTURE HOUSE WITH FL STUDIO PLUGINS ONLYzip
FUTURE HOUSE
GUCCI GANG REMAKE
HOW TO MAKE A TRACK WITHOUT INSPIRATION (Tropical House)
IGNITE (HEXAGON STYLE)
ILLENIUM WITH FL STUDIO PLUGINS ONLY (and my cat)
KSHMS STYLE
KYGO STYLE VOCAL CHOPS
LOTIONDUCER (EDWAN REMIX CONTEST)
MARSHMELLO IN 5 MIN CHALLENGE
MARTIN GARRIX - HIGH ON LIFE
MY FRIEND MAKES A TRACK FROM SCRATCH
NO SOUND CHALLENGE (with luigy)
OMFG - MEANT FOR YOU (REMAKE)
POKEMON (Tropical House Remix)
PROGRESSIVE HOUSE (FL Studio Only Challenge)
PROGRESSIVE HOUSE WITH NO TALENT OR MONEY
RANDOM PLUGIN CHALLENGE 1
RANDOM PLUGIN CHALLENGE 2
STILL BREATHING - Vocal Remix Pack (128BPM)
TILTED LUIGY (REMIX CONTEST)
TOBU STYLE
TRACK WITH KITTENS
TROPICAR HOUSE
 And more added regularly (you will get notified when I update the pack)!
Bonus FLPs included:
EDWAN feat. Bikeboobs - Best Ride Yet
EDWAN - Luigy